Archive for Old School Books
---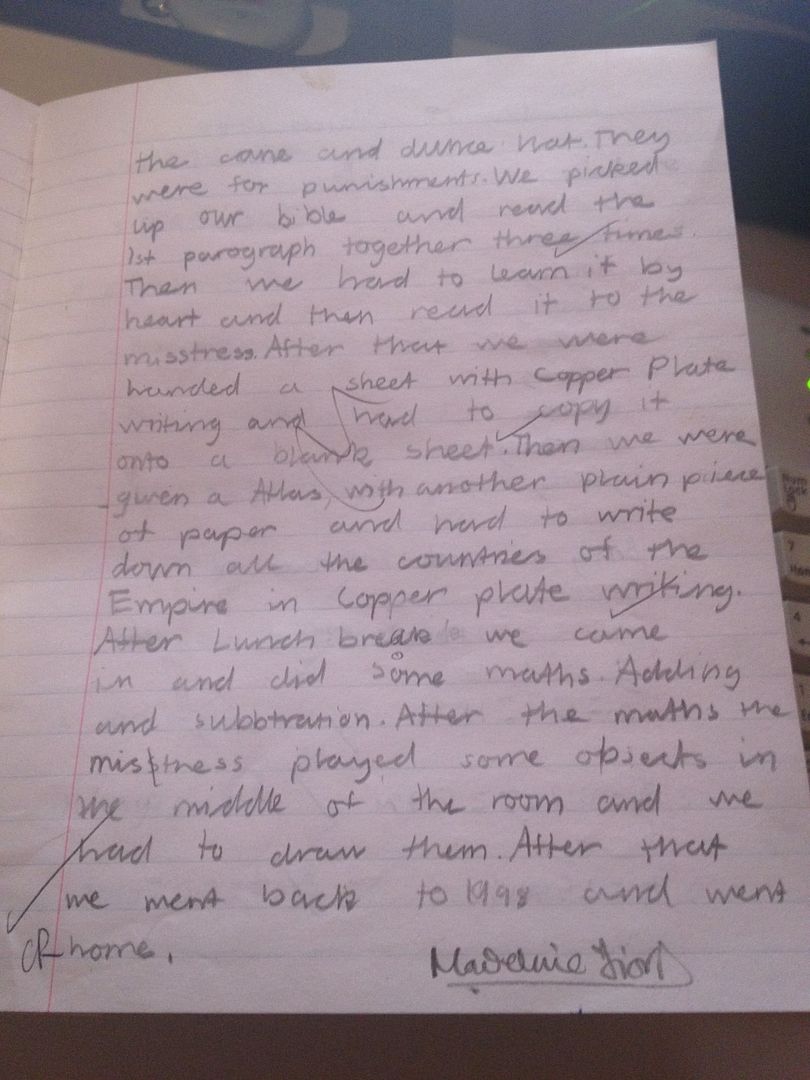 I'm a historian. OK, maybe that's an exaggeration. I did however learn a fair bit of History while at school. I'm still working my way through old school books and photographing the pages that deserve to be saved forever (the first post was an R.E. book here). In 1998 we learned about Victorian times, so much so that our teacher decided to make us act Victorian for the day – I wonder if schools still hold mock Victorian days… Beatings for everyone!
It seems like you're all enjoying the R.E. 1996 book upload I did last night. Maybe you'll appreciate the below – a fantastic art attempt from yours truly. Who'd know I'd turn into someone who's capable of the above photography. By the way, Faces of London is back and in full swing. The new D7000 has made sure of that – be sure to RSS back up to keep on top of things or follow the account FacesUK on Twitter.
What Makes A Good Friend
It's only apt that I upload these photos in the wake of Christopher Hitchen's death. My opinions on religion have undoubtedly changed since 1996 (when I was 8), but my general thoughts on friendship have not. It's interesting to see how close I've kept to the values set out in my youth. Expect more awesome school book uploads over Christmas.
Dear God, Thank You For Chelsea
Er 😀
How I Made Friends
Friends Poetry…
Scotland Story
A Pslam (totally grounded in logic…)
---