My Photography Was In The Sunday Times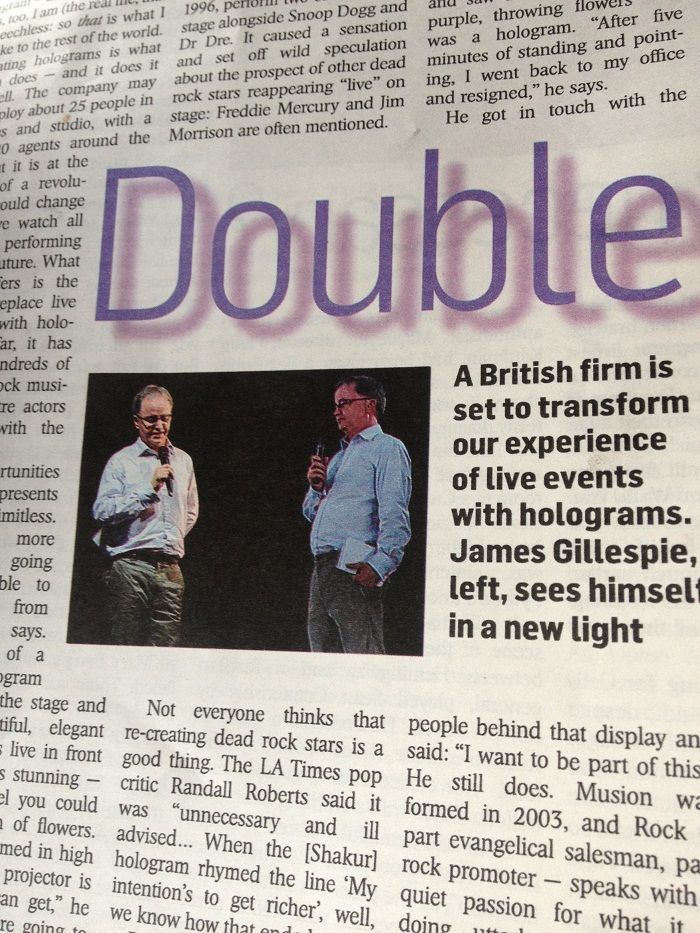 Firstly, Merry Christmas. I know I already wished everyone it earlier in the week, but it makes sense to spread the goodwill cheer again. Anyway, more excitingly and on topic, my client Musion appeared in the Christmas Sunday Times edition.
In the Culture a two page story discussed the potential of holographic projection and included a photo I took during the demo. This is incredible and while there's no byline, to appear in a national newspaper, even through a client's work, is very exciting.
Anyway, here's to 2013.
Tagged: marco fiori, Photography, Sunday Times
---
You can leave a response, or trackback from your own site. Back to Top
8 Responses to "My Photography Was In The Sunday Times"